History was made. All it took was a stunning 10 minutes for the Green Falcons at the Lusail stadium in Qatar to stun the two-time winners Argentina, making them victims of arguably the biggest shock in World Cup history. According to an analysis by Nielsen Gracenote, Saudi Arabia had a mere 8.7% chance of winning that game. Just imagine how Diego Maradona would've reacted. Well, that's simply football for you because anything can happen. Even if it means scoring with your hand. Before the game, the world showed Saudi a script. They didn't like it. So they shredded it to pieces and rewrote a new one. Are there any nuggets of wisdom that we can take away from this? Yes, obviously. We'd be foolish to think otherwise.
For Saudi to win, a lot of things had to be done. Firstly, they needed to contain Messi. Lastly, they needed to contain Messi. And they did. What followed later was not only an eruption of euphoria.But also, a dose of complete disruption which sent a positive message to all the other underdog nations. Japan stuck their chest out and played with pride. The outcome, you ask? They toppled Germany (2014 World Cup winners) and Spain (2010 World Cup winners). South Korea caught their neighbour's contagion. It resulted in tears. Yes, tears of joy flowed as they beat Portugal and qualified for the knockout stage. Morocco joined the movement. Becoming only the fourth African team to reach the World Cup quarter finals. And Messi. Lovingly called La Pulga, is nicknamed after a flea. Small in stature, but with incredible agility and speed, Messi outwitted France, a team of giants touted as the favourites to win the title.
What could've caused this black swan event? Well, it all boils down to three basic principles. Doing, disrupting and dreaming. And that's how we roll at Centrick.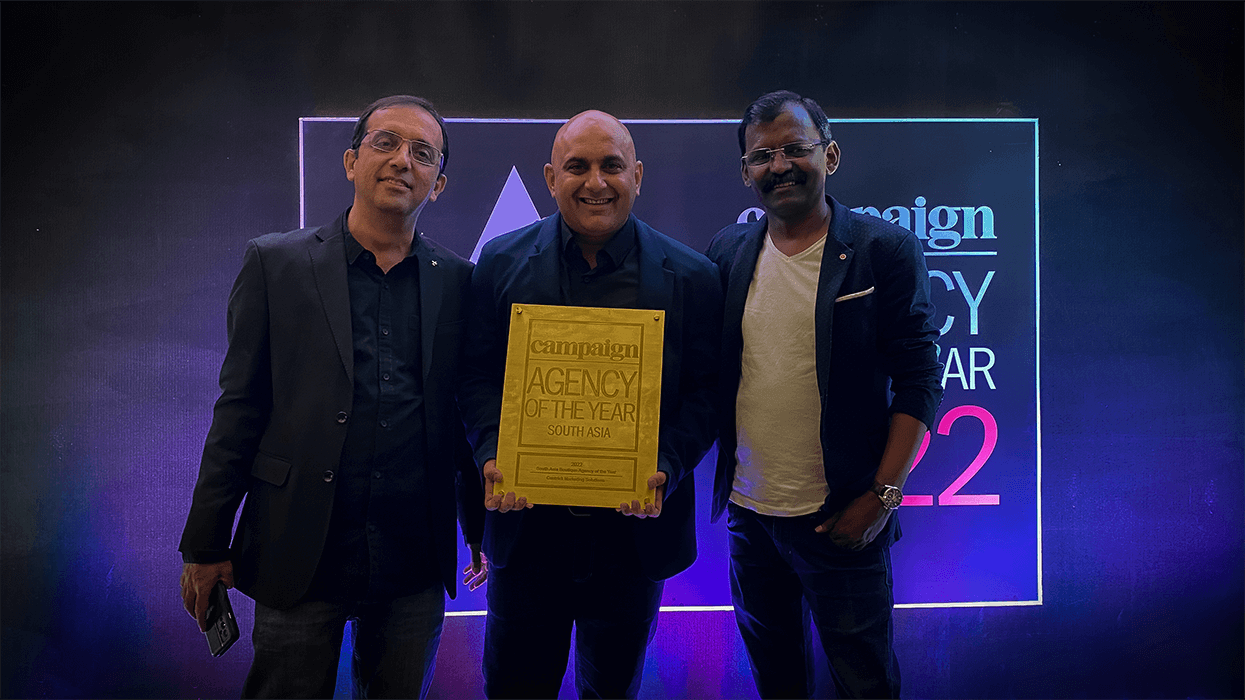 Why is 'doing' considered most important of all? Because just like reading a book or earning a degree is useless, if the acquired information is not put to use through action or experience. Advertising legend Dan Wieden's experience was a telling example, after being inspired by the final words of a death row inmate. Gilmore, the inmate sentenced to a death row was asked if he had any last words while facing down a five-man firing squad. To which he replied, "You know, let's do it." And that my friends, sparked a revolution. How, exactly? Because that's how Nike got its legendary tagline from. Simple, subtle but vastly significant. Once the doing is done, especially with purpose and a bit of pride, you'll cause a disruption. That's when the dreaming begins. A different kind of dream. Not like the regular ones. Because this time you'll be living your dream. Just like we are at Centrick.
When we started in 2019, we had no idea that we'd go on to achieve in 3 years, what we planned for 7. But, this wouldn't have been possible without our clients. They stepped onto the pitch with us, passed around ideas, dribbled through all the trouble, juggled responsibilities and managed to find the back of the net.
Our journey hasn't particularly been the prettiest. On numerous occasions, we've conceded a fair number of goals. But, we learnt from that. We regrouped and responded with a firm reply. Grey skies and football is said to be a match made in heaven because of the subsequent downpour that brings along with it some fun. So when our small team assumed position on the big playing field, it began raining awards. We opened the scoring at Kyoorius. Volleyed it from distance at A'design. Tapped it in at BuzzInContent. Scored an absolute peach at the Abby's. Picked up a hat-trick at the Olive Crown. Headed it home at Digiplus. Smashed it into the roof at Campaign Agency of the Year Awards, and in doing so bagged 'Boutique Agency of the Year' South Asia. People took notice. Just like Mbappe at the 2018 World Cup, there was a newcomer on the block. A company that was all about the size of the fight in the dog.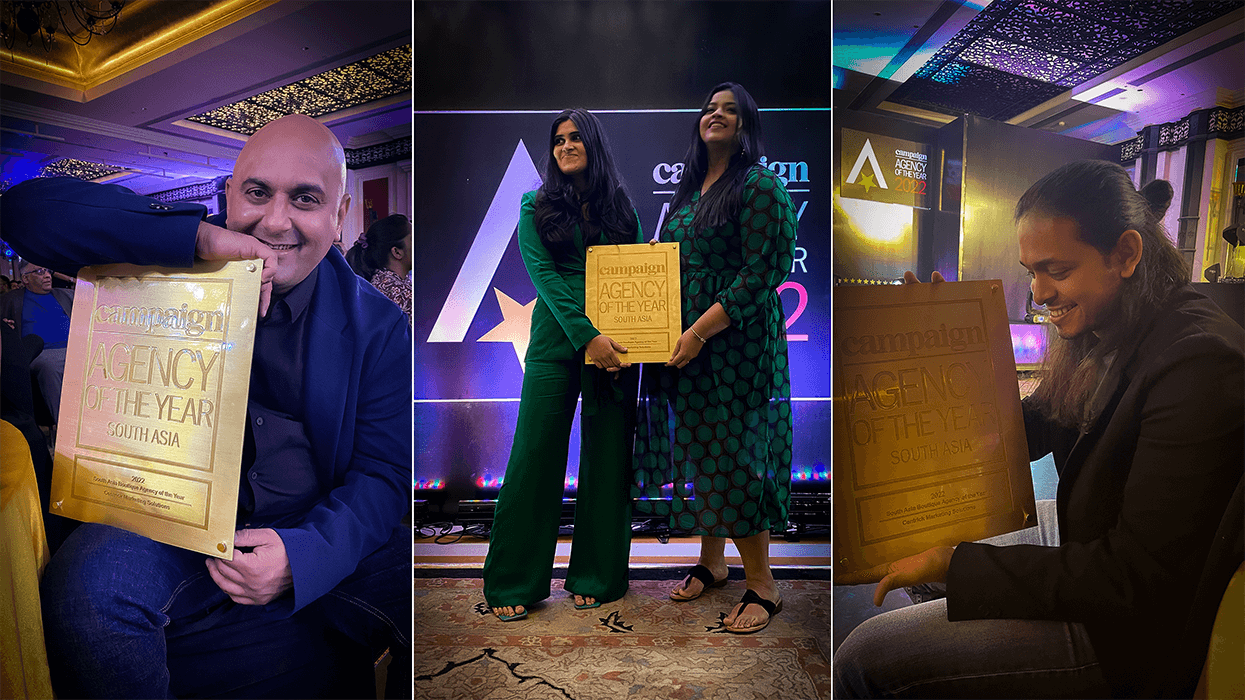 That's Centrick for you. A team of doers who fancy causing a bit of disruption. We like going toe to toe with the heavyweights. Never shying away from any tackles. We'll bring a newness that's never seen before and send the old packing. Brands will continue being made to look good. Big players will continue seeing more of us. And dreams will continue being lived.